We are pleased to announce the first stable release of the Open Source Event Manager (OSEM), a event management application tailored to free software conferences. OSEM helps your community with the paper submission/selection process, registration of attendees and the marketing of your event.
The 1.0 release contains more than 1.800 inidividual contributions from over 30 free software hackers. It has powered the last four openSUSE and three ownCloud conferences with over 1.000 attendees and 500 paper submissions. It is a proven, stable and enjoyable project that we think is more than ready for general consumption.
Read on for hightlights of OSEM 1.0!
Communicate the value of your event
Confernces are about bringing the people of your community closer together. Gathering in one place strengthens the relationships, makes communication easier and will create lasting shared memories. But to get people to take up travel and come to your event you need to convince them that it's worth it. OSEM helps you do that by taking all the data of your event (time, place, program etc.) to build a web site for your conference with all the information the attendees need. Communicate the value of your event and convince people to register & buy tickets.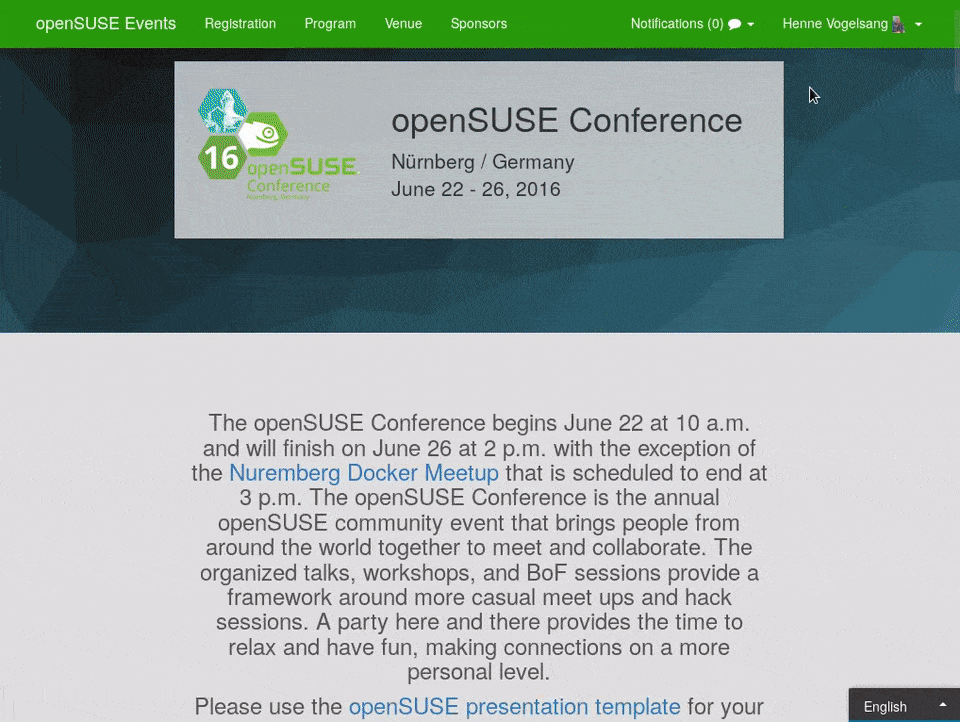 Inspire your community with content
Your event will only be as good as the content your community presents. It's the knowledge, inspiration and joy from the talks, workshops and social events that people will take home with them. It's the content that will spark new ideas and leap your project forward. To get the best program together OSEM makes it super easy for your speakers to submit proposals and equally smooth for your organizers to classify, evaluate and schedule submissions.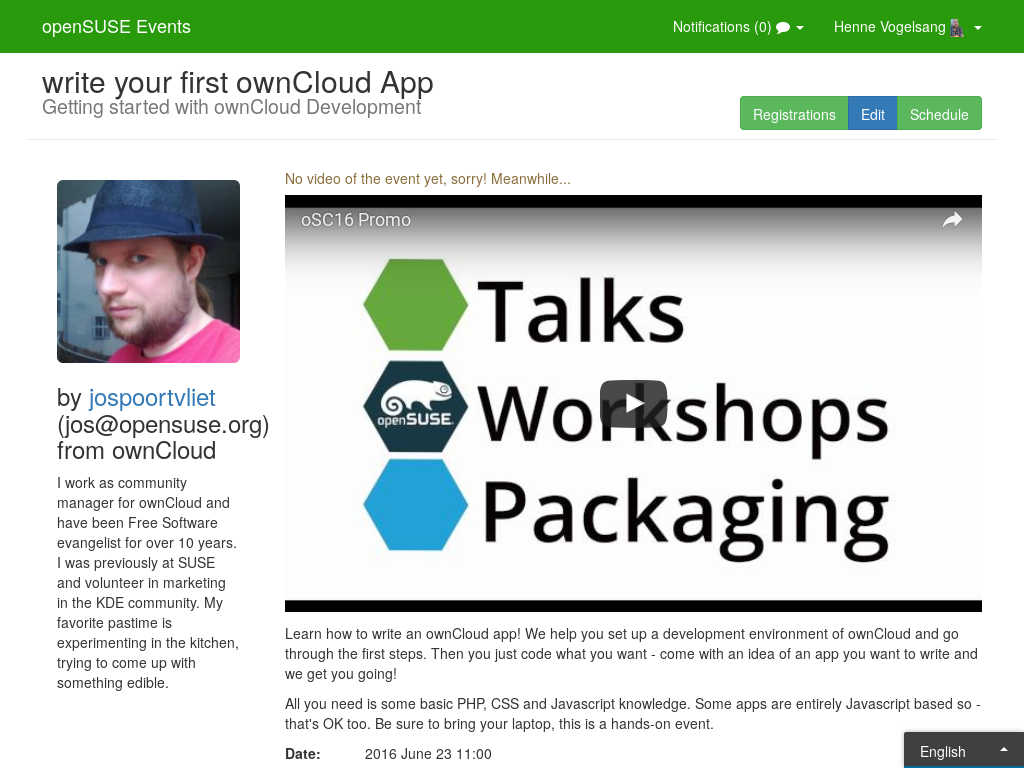 Know your conference
Knowledge is power. Information is liberating. - Kofi Annan
It's important for you as an event organizer to know about the evolution of your event. Do you have enough content to fill your schedule? How many people have registered? Do you have the right content for your audience? Which of your blog posts, tweets, banners drove the most people to your event? OSEM will help you answer these questions with a data driven dashboard. Get an 30.000 feet overview or dive into all the nitty gritty details at any point in time.

Get OSEM 1.0
Ready to give OSEM 1.0 a spin?
Need help? Read the documentation or get in contact with us!
We hope you enjoy this release!